Ferme de l'Abbaye St-Feuillien
Bed and Breakfast with character
Ferme de l'Abbaye St-Feuillien
Bed and Breakfast with character
Ferme de l'Abbaye St-Feuillien
Bed and Breakfast with character
Bed and Breakfast
A square farm in a natural setting
Located 500 m from the centre of Le Roeulx, the farmhouse – dating from the middle of the 19th century – has been renovated by us. One room and two comfortable suites will welcome you. From the bright entrance hall, you have access to the green courtyard, to the garden where it is good to rest in the right season, and then to the meadows where the horses graze. Whether you are just passing through, looking for something to do or simply curious, we invite you to discover this world of calm and serenity.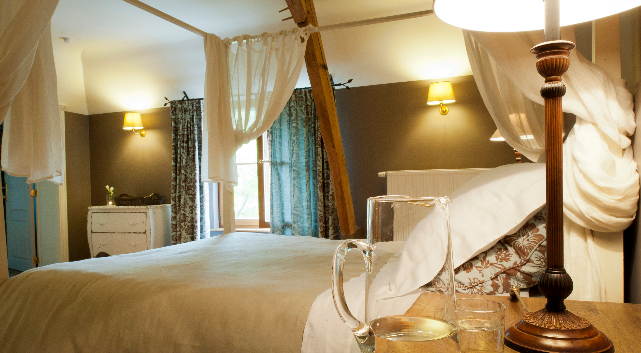 Poppy Suite
This romantic suite with four-poster bed is bathed in afternoon light. The bedroom and small living room overlook the farmyard, with stealthy views over the garden and meadows.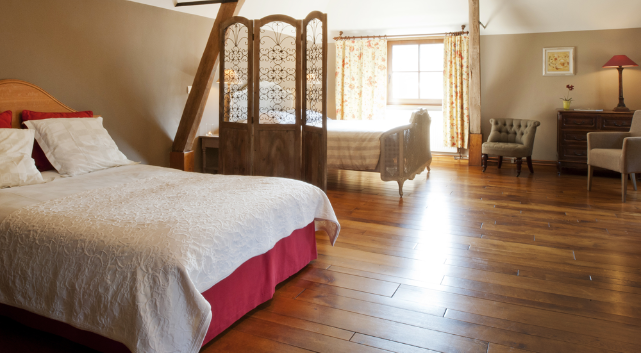 Fern Suite
This large suite with a touch of the past will appeal to nostalgics. It can accommodate a family.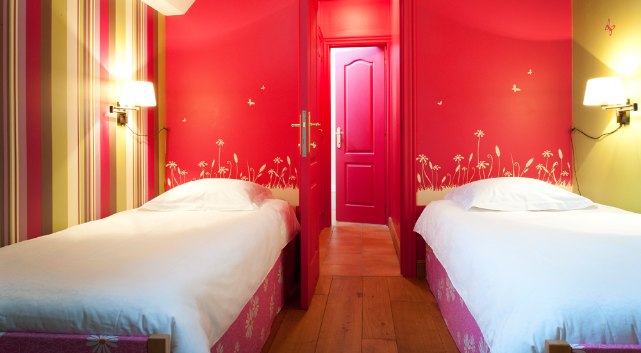 Butterfly Room
Small attic room full of joy and fantasy. A taste of the garden in the house: wild grass and butterflies.
Testimonials
What visitors say
Abbeyfarm is amazing ! Lovely breakfast. My husband will miss Lola dearly.
Thank you for your hospitality.
Todd & Jayne, USA
Wonderful ! Next to paradise on earth. Lovely host and hostess.
Will & Maryam, USA
Truly a lovely place to be. Leaves turning color, autumn in the air and a beautiful place to come « home » to after long jaunts in the country. This place is truly perfect !
Wim & Darcy, USA
Thank you ever so much for yet another wonderful stay at your beautiful home. I haven't had such a good night's sleep in years.
Eva, Johnny and Francis, UK
It was a lovely, warm, inviting place. Beautiful farm. Owners are gracious and welcoming.
A delightful stay. Thank you.
Timothy, Sharon & Anna, USA
Ferme de l'
A
bbaye
St-F
euillien
With the support of
What you get.
Our Facilities
Ferme de l'Abbaye 
St-Feuillien